Join Our Society
Mortimer Dramatic Society is driven by its passion to be the best local amateur theatre group in the area. It is as much about providing its members with challenging experiences on and off stage as it is about ensuring all its members and patrons enjoy their time rehearsing, building, acting, performing, watching, managing, cueing etc.
If you have a desire to tread the boards, to have a go at helping build a set, maybe create a lighting design or a sound plot, run front-of-house or produce, direct or stage-manage a show – or maybe you would just like to be surrounded by like-minded people to talk about theatre, or even just to be part of social gathering with a theatre base – then we are the society for you.
We usually meet on a monthly basis for our members club nights (check our events calendar for the latest information on these), in St. John's Hall, Mortimer (find us on our map).
If you would like more information about how you can join us then please get in touch.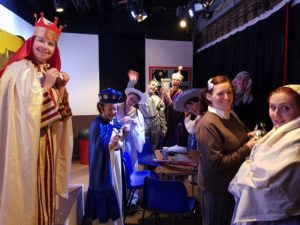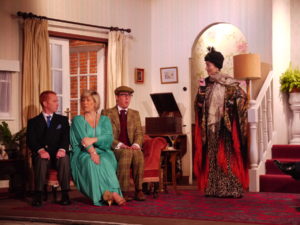 Friends of MDS
Signup to our "Friends of MDS" mailing list and get all the latest news and production information from the society!